Delivering Unique Art Finishes
Custom Art creating a sophisticated atmosphere of Well-being for Home or Airbnb.
We design, customise and install your Unique Art Finishes to style and sophisticate your bathrooms, showers, kitchens and pool decors.
Custom Art as mosaic mural products! Our toughest, all-weather, easy-clean design feature.
Converting sliding doors, windows, and even cabinetry into art as light with Glass Murals
Ready to hang Outdoor Mural Art turns a pool, garden or balcony into your outdoor retreat!
An artful Splashback creates a holiday vibe, unification of your open plan decor and architectural relevance.
Shop now
Build in glamour, style, depth! Tile Murals are unique art finishes for bathrooms, restaurants, fireplaces and more.
Shop now
VERTICAL TILE FEATURE STRIPS
Our most innovative mural products: Tile Strips bring modern, artful luxury into your tile design, inside or out!
Shop now
Heavenly ceiling features for suspended ceilings, niches, medical, dementia or nursery.
Shop now
Feel complete with Art Wallpapers from our NEW Grounded aspiration to Asian, Beach and more!
Shop now
HOW THE MURAL SHOP WORKS VIDEO
HOW CUSTOM ART CREATES YOUR SOPHISTICATED ATMOSPHERE OF WELL-BEING FOR YOUR HOME OR AIRBNB.
Since 2009, Australian Artist, Decorator and Designer Sharron Tancred listened to visitors at her 20 Brisbane Home Shows where they expressed that homes were looking alike and wanted elegant ways to create personal expression and a sense of well-being in their Homes. What was missing?
Humans have used art as an expression of architecture and well-being ever since our caveman days.  Throughout antiquity, the Renaissance, Victorian, Art Nouveau, Art Deco and 20th Century we remembered the Age-old Importance of Art in Architecture. However, the stress of the GFC caused a shift in thinking that stopped building with art. Instead, we went neutral and minimalist. Then, came the pandemic where, suddenly, we found ourselves locked into our homes- and we didn't like all the black, white and grey.  MCC&CO Trend Forecasters reported from the 2022 Paris and Milan Interior Design Expos that the 5 emerging vibes people desired were a sense of Escape, Playfulness, Exotic, Grounded, Opulence, Ordered and Nostalgia.  How do you get this if not through art? It is art that offers you your inspiration, focal point and value-adding soul of your home.
Today we help you to theme your home or Airbnb with art Finishes selected to uplift and deliver that missing sense of completeness into your decor.   With our Unique Art Finishes, you can create your point of difference and sense of well-being in your bathroom, kitchen, pool and more. Because art will uniquely express your architectural, landscape, interior and personal style in a cultured, sophisticated and atmospheric way.  You can style yourself indoors or out with:
Splashbacks  |  Glass Murals  |  Tile Murals  |  Vertical Tile Feature Strips  |  Mosaics  |   Ceiling Murals  |   Art Wallpapers  |   Outdoor Murals
THE BENEFITS OF CUSTOMISED ART ONLINE AT THE MURAL SHOP:
>Artworks are unique to Sharron Tancred and her suppliers
> Want to Print Your Own Mural? Select that tab on any product and click, Buy.
> Refine our art to your colour palette with Free Digital Colour Editing
> Receive fast quotes with Instant Price Calculators inclusive of Delivery Australia-wide
> Achieve even more stunning outcomes with a Professional Decorating Package
> Get quality. Our Exclusive Finishes are Proudly Australian Made and Owned
> Have the best Fully Certified Mosaic that is Made in India and Impervious to Elements
> We have the Industry Standard 2-Year Printers Ink Warranty, 5-Year Manufacturer's Warranty (wallpaper)
> Get peace of mind. Unique Art Finishes are QBCC Legislations Compliant
> Need Installation? Ask us for a quote on Installation Australia-wide
> Receive your Mural fast with print delivery from 10 days of Printer Sign-off and Mosaic from 4-5 weeks

Sophisticate your Home or Airbnb atmosphere now when you Order Murals Online at The Mural Shop. 
Access the Trade Discounts
 Trade is welcome. Please contact us to start an account for year-round discounts Trade Discounts, mural product specifications and more.
Upgrade for Professional Decorating Results
Want to see before you buy and explore options you may never have thought of. Check out our Decor Packages page. 
Improve with a Deccor Package
Love this idea but want to see more proof? Visit our  Gallery of Before and Afters.  Let your eyes convince you that Art delivers beauty, nature, colour and well-being in one tidy package.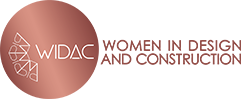 The Mural Shop blends art, colour psychology and technology to transform everyday building products into beautiful and meaningful finishes. Print Your Own Mural or buy Sharron Tancred's art which is unique to our mural store online.
We are looking for Showrooms who would love to create their new USP with us and help your client theme and personalize their home or Airbnb.  Contact us now.