Buy Murals Online or Print Your Own Mural as Splashback, Tile, Glass, Wallpaper, Mosaic, Outdoor Mural Art and Dementia-friendly Products.
Instant Price Calculators, Room Visualisers and Free delivery Australia-wide.
Buy murals online as mosaic mural products! Our toughest, all-weather, easy-clean design feature.
Transform sliding doors, windows, even cabinetry into art as light with Glass Murals
Shop now
Ready to hang Outdoor Mural Art turns a pool, garden or balcony into your outdoor retreat!
An artful Splashback creates a holiday vibe, unification of your open plan decor and architectural relevance.
Shop now
Build in glamour, style, depth! Tile Murals are unique art finishes for bathrooms, restaurants, fireplaces and more.
Shop now
VERTICAL TILE FEATURE STRIPS
Our most innovative mural products: Tile Strips bring modern, artful luxury into your tile design, inside or out!
Shop now
Heavenly ceiling features for suspended ceilings, niches, medical, dementia or nursery.
Shop now
Feel complete with Art Wallpapers from our NEW Grounded aspiration to Asian, Beach and more!
Shop now
DEMENTIA ROOM DOOR WAYFINDING
Shop dementia room door wayfinding products with True Doors- Decals that transform facilities into homes.
Solve problems caused by clinical memory support unit design with our dementia-friendly products including Door Disguises or Diversions.

ROOM PREVIEWER- Play with our rooms or yours!
Building, renovating or decorating?  Do you agree that all our homes look alike and feel dull?  Why are we building and then decorating?  Isn't there a low-footprint, faster and easier way to decorate? Similarly, Art has become an afterthought, yet it creates architectural expression, connection to culture and the soul of our homes.  Helping you decorate as you build through Unique Art Finishes comes with a fascinating story!
After years of working with Interior Designers and having exhibited at 20 Brisbane Home Shows since 2009,  artist and decorator Sharron Tancred decided to create a place for DIYers, Designers, and Aged Care to buy design finishes online at retail or trade prices.
Research proved that most people believe our homes look alike due to the limiting beliefs in playing it safe. Yet, architects follow an 80:20 rule!
20% of the space and budget goes into Wow Factor, leaving 80% neutral and low-cost. Therefore, Sharron knew that her Unique Art Finishes would deliver the missing Wow factor that people desire to make their homes feel livable and more memorable when up for sale.
Simultaneously, Sharron knew that Designers for Spec Home Builders needed a way to personalize their client's homes.  People generally want a low-waste design and a sense of well-being in their homes. In 2022 The National Construction Code (NCC22) outlined ways to save energy and improve liveability.
So, our mural store online is a way to get a minimalist design that feels complete. Indeed, decorating as you build with Unique Art Finishes proves economical and sustainable for the planet. Let Sharron tell you why.
"Think about this.  Humanity has built with Art from our caveman days throughout Antiquity to the Renaissance, Victorian, Art Deco, Art Nouveau, Bauhaus, and 1970s homes- only to stop at the GFC.
By building in Art back then, our historic properties today are Heritage-listed and loved for their immediate sense of well-being in the home. Thus, they are protected and more valuable."
"By returning to our age-old beliefs in The Importance of Art in Architecture, now a resurging trend overseas, especially in terms of Tile Murals, Mosaic, Art Wallpaper, and Glass Art, you will save more than money, time, and frustration. 
Today, following the COVID Lockdowns, the Interior Design aspirations (as reported by MC and Co Trend Forecasters) of nostalgia, escape, playfulness, opulence, ordered and grounded, have moved from emerging to enduring. As mural artists, we express these aspirations in our printed murals for sale. Meaning in 20 years' time, there will be less need for you to renovate your home to keep up with trends. Your home will be classic again!"
Sharron Tancred is an unusual artist! Since 2008, she has proven herself an expert in the design of dementia-friendly products.  Because it's a fascinating and complex field with few companies daring to fix the problems.
People living with dementia see the world differently from you and me.  Their visuospatial perception becomes damaged as dementia takes hold of the brain. People with dementia typically end up in a memory support unit where they are locked in for their own safety.  And, after the lockdowns, you can appreciate what that feels like. 
Back in 2008, following a mural installation for Queensland Health, Sharron decided to learn more and create dementia shop products to help transform facilities into homes. As a result, designing for dementia has become Sharron's passion project.
Today, Sharron delivers dementia-friendly products Australia-wide. In fact, the 80:20 rule applies to dementia design as well. Sharron uses Art for a sense of home over a vector or photographic image, which looks clinical. Read our Inspo Booklet for more and contact us about our Free On-site assessments in Greater Brisbane.
So, whether you are a DYer, Designer, or Aged Care professional pondering your design problems and costs The Mural Shop has the answer.  Unique Art Finishes deliver a low-footprint, fast and easy way to decorate, express your vibe and get a sense of well-being.
Explore our enormously creative products through The Gallery or using our Room Visualisers on every product page- where you can even upload your own room photo and have a play!  Call us if you need any help.
RETAIL & TRADE PORTAL PRICE LISTS
Sign up above for an instant retail price list. Trade is welcome to join us via the Designer Trade Portal for year-round discounts including mural products specifications and more.
USE THE ROOM PREVIEWER 
Want to see before you buy?  Upload your own photo or use ours when you explore our free room previewer on every mural products page.
DECOR PACKAGES
Want a professional art and decor consultants help?  Buy a package for fast results! Upload photos of your space. We will select and Photoshop beautiful murals into your space.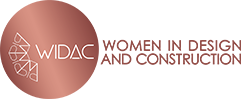 Outdoor Mural

Dear Sharron, thank you. We are so happy with Beach days, better than any of our expectations!! The colours are just amazing and constantly change with the light. I even bought spotlights for the nightime.
So happy with the quality, it's just transformed our patio/ courtyard area. Delivery was faultless, You have an amazing business, well done!! My Google Review will reflect my happiness.
Kind regards,
Ushi and Phill, South Australia
Vanessa- Leisure and Lifestyle Therapist- Perth
We now have 6 exit door disguises, in our aged care facility, adorned with the beautiful artwork of Sharron Tancred.  Sharron specifically designed the door wraps for the various locations, and various sized doors, and also tied them into the names of the areas – so in our Banksia House, we have banksias!
Even though we're based in regional WA, Sharron's facilitation of the process -with her knowledge, understanding, creativity, and experience – well it was like she'd been here in person!  When the artwork arrived, it matched the doors in terms of design and measurements and was applied with ease (by another professional). The effect has been so positive for the residents and really lightens the space and removes any anxiety they may feel about the exit doors.
Thanks, Sharron!
Vanessa Malady, Coolibah Aged Care, Perth
Tracie- Interior Designer- New Zealand
"Sharron you do amazing work; I would recommend you to anyone."
Tracie Rodwell Dunne, Director, Beaumont School of Interior Decorating and Design
Carolyne- Home reno design- Brisbane

Sharron made us a bathtub mosaic, painted some fiberglass animal statues, installed a ceiling mural, and hand-painted the friezes in our lounge and dining room. She was so amazing to us and helped us make informed decisions and work creatively so that our art would flow through the house.
She gave 110% to the commissions at our home. We are so happy with how our house looks now we are asking her to do some more projects for us.

Carolyne S

Carol- Outdoor Murals- South Australia
I bought two murals from The Mural Shop. They arrived safely in my home state; they were easily installed; and everyone who sees them loves them and wants to know where I got them from. I found Sharron to be very helpful and efficient and would certainly recommend The Mural Shop.
Carol. 

Peter- Building Designer- Brisbane
"Sharron is an amazing person with a hugely creative approach to installing artwork into someone's building. From a building designer's perspective, this can really bring a space to life. Sharron has a rare ability to combine being an artist with the practical aspects of installing such things.
Her products always suit the spaces. If you want an even better-looking and vibrant building, get onto Sharron!"
Peter Latemore. Building Designer & Life Member of BDAQ
Ash- Tile Mural- Brisbane

Wow! It really transformed the bathroom, such great quality and care. Sharron really cared about what my idea for the room was and made the whole experience so great. Thanks!

Ashneel
Kim- Aged Care Manager- Brisbane

Sharron's ideas turned our tired memory support unit entry into a vibrant outdoorsy space of colour and fun which our residents love to be in. This space is used much more now and often we see them gather, talk and nap on the new park benches in the afternoons. It is refreshing and has had a positive impact of families and friends who come to visit. A truly wonderful space 🙂

Kim Walford, Wesley Mission Sinnamon Park
Paul- Interior Designer- Brisbane
"Art and the appreciation of art is such a personal thing. As an Interior designer, clients often ask to include an original/bespoke piece as part of their project. Sharron offers exactly that- a point of difference with a keen sense of fun and colour that can express – clients' stories.
If you are looking to commission an artwork or finish with endless applications – I highly recommend Sharron Tancred."

Paul Coulson, President Interior Designers Association

Dave- Building Designer- Brisbane

''Sharron is fantastic, so passionate & talented! The scope of applications for her work is almost endless, she really does create assets for your home through artwork!''

Dave Russell, Urban Design Solutions
Sandra- Blue Care- Brisbane

Extremely good feedback on your fireplace mural. "We have had some lovely comments from residents, staff and visitors about how much it has changed the whole atmosphere and made the place much cosier and homelike.
One staff member has on three occasions gone to place flowers upon the mantle piece so real it does look! Resident Carmel has claimed the chair by the fireplace as hers and can always be found reading by the fire in Carmel's Corner" Thank you, Sharron!

Sandra Ryerson, Diversional Therapist (Lifestyle), Tarry Brae Hostel

Maree- Builder- Brisbane

''I have known Sharron now for the best part of 2 decades. We are industry colleagues. Sharron has undertaken commissioned work for me. Sharron is extremely professional and her talent is superior. She comes highly recommended.''

Maree O'Shea, O'Shea Builders
Rosanna- Interior Designer- Brisbane

''I have known Sharron for many years in the industry! I love her energy and she oozes creative talent! She is a regular at many after-work professional meetings and gatherings. She is active in continually improving and expanding her business to offer the best to her clients. I look forward to seeing her new venture with Mural Shop kick off with a bang!''

Rosanna Pappalardo, RJP Design and Décor
Damien- Corporate Mural Design- Redcliffe

Sharron was very easy to work with and really helped to bring our concept to life. Highly recommended!

Damien Misso, Ray White
The Mural Shop blends art, colour psychology and technology to transform everyday building products into beautiful and meaningful finishes. Print Your Own Mural or buy Sharron Tancred's art which is unique to our mural store online.
Spec Home and Showroom Companies – Create your new USP and help your client personalize their home! Sign-up to the Trade Portal.